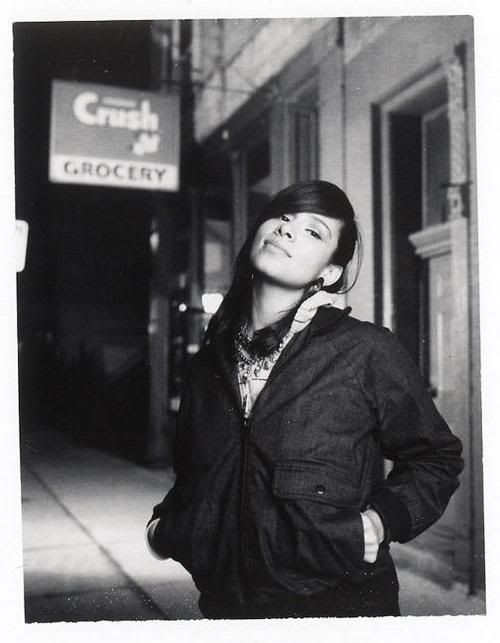 Kid Sister
is Chicago. She makes rap music and works at a children's clothing store slanging bibs and teething rings. Yes, her hype man J2K of Flosstradamus is her real brother, and yes that does rule. Together they took the Chi-town music scene by storm, rocking parties and causing all around dancefloor mayhem. This was followed by tours with Kanye West's DJ A-Trak (one of her main producers and co-owner of Fool's Gold Records). 2006 found Kid Sister selling-out shows from Chicago to Paris, including an appearance at the Pitchfork Music Festival. The media responded favorably, with features on MTV ("My Block"), Pitchfork, i-D Magazine, XLR8R, the New York Times, Billboard and the cover of URB's "Next 1000" issue, among others.
Building on the strength of this early buzz, Kid Sister hit the studio and released two singles on Fool's Gold ("Control" and "Pro Nails"). Frequent international touring followed throughout 2007, including an appearance at Coachella, a sold out show at SXSW, and a full US tour with her fellow labelmates. Kanye West also took notice, adding a verse to her "Pro Nails" single (which he released on his "Can't Tell Me Nothing" mixtape) and appearing in the music video, which quickly became an MTV favorite.
+ See video: Kid Sister f. Kanye West - Pro Nails
This is the official clip for "Pro Nails," directed by Ruben Fleischer. The first video for Kid Sister and Fool's Gold.