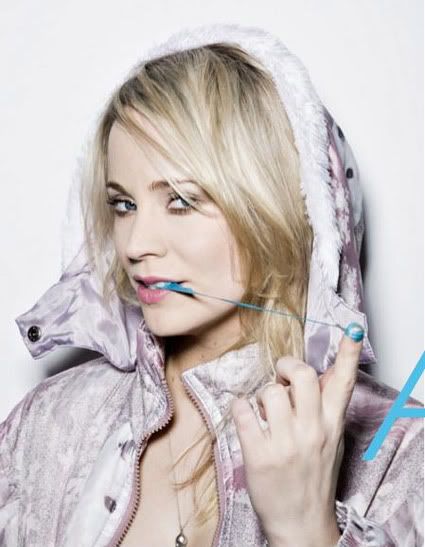 Annie
is a pop artist and DJ. Her debut album, Anniemal, was released in 2004. Annie worked again with Timo Kaukolampi, as well as fellow Norwegians Röyksopp and Richard X, who made a return to produce and co-write the track Me Plus One. Greatest Hit earned a spot in the tracklist, and the album's second single Heartbeat was voted #1 in Pitchfork Media's Top 50 singles of 2004 before the song was even officially released. Chewing Gum hit #11 on that same list.
In 2005
Annie
won several awards for her work, including Best Pop Album and Best Newcomer at the Norwegian Alarm Awards. Annie also won the Best Newcomer award at the prestigious Spellemannsprisen, the Norwegian Grammy Awards. Annie's February 5th performance at the Alarm Awards was one of her first ever live performances.
She also toured around the world to promote Anniemal, including a brief United Kingdom tour with Saint Etienne, to whom she had sent a demo tape while still in Suitcase in 1996.
Annie
performed at sold out club venues in the United States in the summer of 2005, and returned to the US later that year.
That same year,
Annie
released a compilation in the DJ-Kicks series on the !K7 label.
As a fun sidenote, her songs Chewing Gum and Heartbeat were rerecorded in the "Simlish" nonsense-language for The Sims 2: Nightlife's danish and norwegian localizations.
Annie
recently started a record label with Timo Kaukolampi called Totally.
+ See video: Annie - Chewing Gum
+ See video: Heartbeat
+ See video: Annie - Heartbeat (MSTRKRFT Remix)