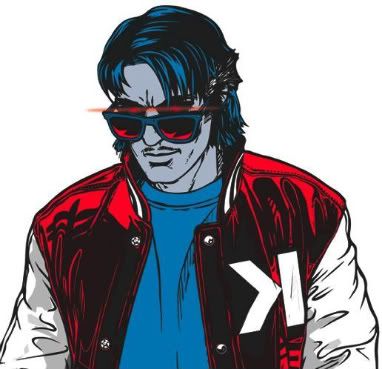 Vincent Belorgey, or better known by his pseudonym Kavinsky is a French electro artist, and has released two EPs on the Record Makers label: Teddy Boy in 2006 and 1986 (named after his car accident) in 2007. He has been remixed by Mr. Oizo, Arpanet and SebastiAn. In 2007 he toured alongside Daft Punk, The Rapture, Justice, and SebastiAn.
Kavinsky - 1986
Klaxons - Gravity Rainbow (Kavinsky Remix)
Kanye West's dj A-Trak slaps together the creamy beats of Kavinsky with the sweet vocals of MIA.
A-Trak - MIA-Roder (Kavinsky vs MIA)
+ See video: