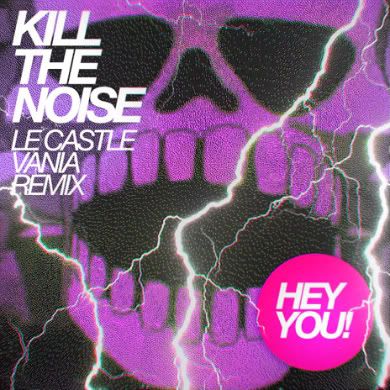 Le Castle Vania, the musical incarnation of DJDJ Dylan is quickly putting the dirty south on the map for catchy electro and dance rock. Deep in the ATL music scene since '98; Dylan's riotous DJ sets and penchant for production have made him the reigning prince of the city's burgeoning dance rock scene. On the decks, DJDJ Dylan, and his frenetic fist pumping, crowd-hyping antics are now trademark elements of the blacked-out, dance till dawn soirees he has hosted and spun, pushing vinyl alongside MSTRKRFT, Uffie & Feadz, The Presets, Mount Sims, and Tommie Sunshine to name just a few.
This is a remix of the Le Castle Vania of "Hey You" of the Kill The Noise. So take a listen!
Kill The Noise - Hey You (Le Castle Vania Remix)
Blake Miller from Moving Units and Dylan aka Le Castle Vania got married and gave birth to this mangum of a song. The duo hit on something great with their first remix for London electro kids, PARTYSHANK, on 'Penis VS Vagina' late last year and again, recently, with their remix of masked Frenchman The Toxic Avenger's electro-thrasher 'Poker Face'.
PARTYSHANK - Penis VS Vagina (Lies In Disguise Remix)
The Toxic Avenger - Poker Face (Lies In Disguise Remix)