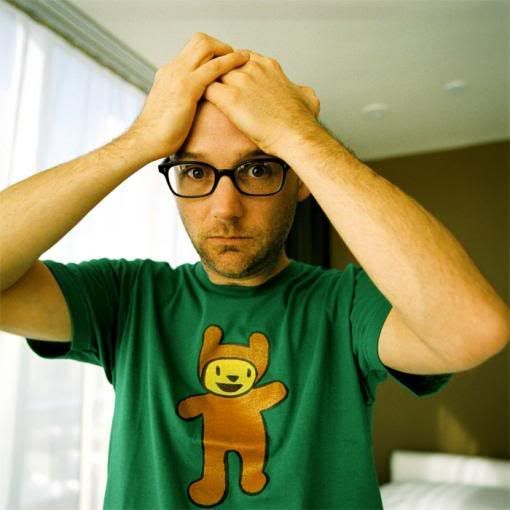 Richard Melville Hall, also known as
Moby
is an American DJ, songwriter, musician and singer.
Moby used to be in a punk band called the Vatican Commandos, which was formed in 1980, but abandoned punk in 1989 for electronic music. He realized his music tastes and growth were going in a different direction than his previous bands.
His first album "The Story So Far (aka Moby)" featured the single "Go", which gained popularity in many discos, and earned a spot on the UK charts. The song is so popular that Moby still plays "Go" regularly in his sets. "Go" is a progressive track using the string line from "Laura Palmer's Theme" from the TV drama Twin Peaks.
He plays keyboard, guitar, bass guitar and drums. After eight top 40 singles in the UK in the 1990s he released the album Play, in 1999, which sold 9 million copies worldwide. His follow up albums, 18, Hotel, and Last Night sold 6 million copies and have achieved gold and platinum status in over 30 countries.
Mute
released Moby's eighth studio album, 'Last Night' on March 31st, following the recently released first single 'Alice' and the just-released second single 'Disco Lies'.
+ See video: Moby - Alice
The first single from Moby's new album "Last Night".
+ See video: Moby - Disco Lies
The official music video for "Disco Lies" from Moby's new album "Last Night".
+
Moby on Myspace