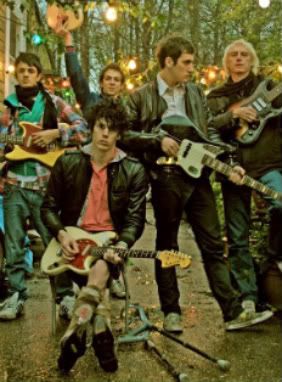 Hailing from Eel Pie Island in London, Mystery Jets are a prog/psychedelia-influenced British indie band who refer to as many genres as they like without being bound by any of them. After some EPs and an NME featured track (Alas Agnes), the band toured and released their album 'Making Dens' in 2006 to positive reviews. The band was released a new album, "Twenty One" on March 24th, 2008.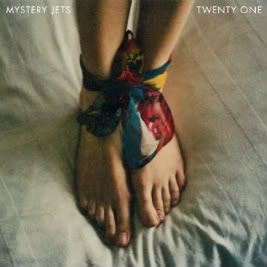 Tracklist:
1. Hideaway
2. Young Love (feat. Laura Marling)
3. Half In Love With Elizabeth
4. Flakes
5. Veiled In Grey
6. Two Doors Down
7. MJ
8. Umbrellahead
9. Hand Me Down
10. First to Know
11. Behind the Bunhouse
12. Twenty One (Hidden Track)
+++ DOWNLOAD HERE! +++
Twenty One is the second album by Mystery Jets. The first single from the album, "Young Love", featuring Laura Marling, was released on March 10, 2008.
+ OFFICIAL VIDEO FOR YOUNG L♥VE (Feat. Laura Marling)